Chocolate with Encouragement for Moms: It Can Be Easier Than You Think!
Friday 7:30-8:30PM
Kathy loved her years as a homeschooling mom of four children and is now loving being a homeschooling grandma to six grandchildren! She and her husband, Daryl, started their homeschool journey thirty-seven years ago with a one-sentence goal or theme: "That our children would love to learn and learn to love." Kathy is excited to share some tips and words of encouragement with you!
Encouragement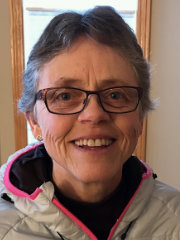 Kathy Snider
Speaker
Tell Us What you Think!
We want to hear from you:
Rate this topic and speaker, and give us any comments you have.
Rate Session
Location: Holiday Inn Chalet