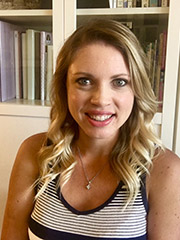 Karla Canon
Convention Speaker
Karla Canon has been homeschooling almost her whole life! She was homeschooled from birth through grade 12. At age 16 Karla finished her homeschool high school program and started university. After graduating with a Bachelors of Education, she taught for five years. When her own children were born she stayed home with them so they could homeschool right from the beginning! Karla and her husband Jim love homeschooling their 11, 9 and 6 year old children. She is excited to share how she juggles everything!
Scheduled Topics
Plan Your Day The Successful Way!
Saturday 12:50-1:50PM | Trailblazer I (Upstairs)
As a homeschooling parent, how do you fit it all in? How do you find the time to teach your children everything you want to, while still managing the demands of feeding everyone, cleaning, and playing chauffeur? Is giving up sleeping the answer?? If you feel overwhelmed, or just want some tips on how to make your days flow more smoothly, come to this session and learn how to make a simple plan for the key parts of your day. This will help you accomplish more, and bring peace and harmony into your home and school. This will be a very practical session and you will leave with the tools to plan your own day successfully!
Go to Topic Page