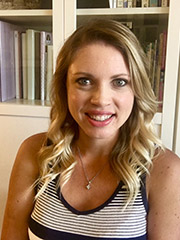 Karla Canon
Convention Speaker
Karla Canon has been homeschooling almost her whole life! She was homeschooled from birth through grade 12. At age 16 Karla finished her homeschool high school program and started university. After graduating with a Bachelors of Education, she taught for five years. When her own children were born she stayed home with them so they could homeschool right from the beginning! Karla and her husband Jim love homeschooling their 11, 9 and 6 year old children. She is excited to share how she juggles everything!
Scheduled Topics
Plan Your Day The Successful Way!
Time Pending | Room Pending
Topic description pending.