David versus Goliath: Litigating Bill 24 in the face of Velvet Totalitarianism
Friday 10:30-11:30AM
It's been one year since a coalition of parents and independent schools launched a court challenge to a multitude of sections of the School Act as amended by Bill 24. Parents and schools have courageously resisted pressure and threats from the Alberta government to defend their constitutional rights. The stakes remain high, both for those involved in the litigation and those whose rights will suffer if the constitutional freedoms violated by Bill 24 are not protected. In this talk, a lawyer with the Justice Centre for Constitutional Freedoms, which is leading the challenge to Bill 24, will provide an update on the litigation, discussing events of the last year and commenting on some of the evidence that has been presented to the courts.
Politics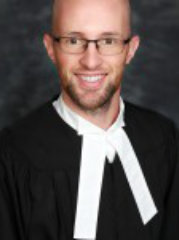 James Kitchen
Speaker
Tell Us What you Think!
We want to hear from you:
Rate this topic and speaker, and give us any comments you have.
Rate Session
Location: Parkland Pavilion