Homeschooling Through High School: Was it Really Worth It? Why Should We Consider It? How Can it be Done?
Saturday 8:30-9:30AM
The thought of homeschooling through high school often feels intimidating. In this session, Gail Poffenroth helps assuage the common fears, dispel the common myths, and address the common questions that come with this educational option. Using insights gleaned from her own experiences which she corroborates with wisdom from the Bible, Gail's presentation demonstrates why homeschooling through high school without pursuing a government diploma is not only possible but a powerfully prudent choice as well. She will describe multiple reasons why this approach was worth it, detail how to make your high school program practical, delineate a Biblical definition of success for you to aim for and dare you to examine the heart beneath your own educational goals as you hear about their experiences. Whether you are deep in the trenches right now or just considering taking the plunge, you are sure to find both the courage and confidence you need to embrace the wonderful opportunity of homeschooling through high school.
High School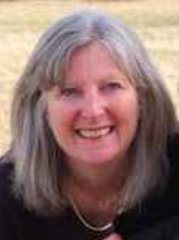 Gail Poffenroth
Speaker
Tell Us What you Think!
We want to hear from you:
Rate this topic and speaker, and give us any comments you have.
Rate Session
Location: Frontier Banquet Room