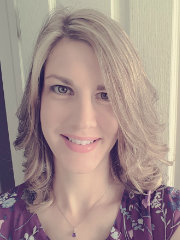 Andrea Veldkamp
Skit Participant
Many years ago, Andrea Veldkamp declared she would never homeschool. One day her husband came home and told her a neat story about some really interesting homeschooled kids he had met. The following September, Andrea could be found homeschooling her 4 children around the kitchen table. With the help of a few mentors, her favourite homeschooling books, and 5 years of homeschooling under her belt (and 13 more years to go), Andrea still loves homeschooling. She's an introvert posing as an extrovert, who finds great joy in the quiet of 5am, coffee and a Bible.
Scheduled Topic
Skit: 'Homeschool Flavours'
Saturday 2:15-3:15PM | Frontier (Upstairs)
Classical? Unschooling? Charlotte Mason? Ever wonder which homeschool style resonates most with you? Join Olive Nature, Maxine Relaxin, Putem Together, Altha Boxes, and Nancy No-Nonsense in a fun panel discussion, where we have a little fun with several homeschool styles. Stick around until the end, where we will unpack these styles in a more serious way and answer any questions you may have!