Learning With Literature
Saturday 12:50-1:50PM
Are you wanting to have some fun while exploring great literature or classic story? Join Amy as she walks you through some of the ideas that she used in creating an exciting book club for her son and fellow homeschool families. The idea is to increase a love of reading and foster an appetite for learning! She will share her oopses and lessons learned as well as tips and tricks that worked well for the students (and moms): from expanding on the knowledge of basic nouns and verbs, to hands on ideas for crafts, experiments and field trips. Amy has a great time with her book club and is happy to share all about it with you.
Subject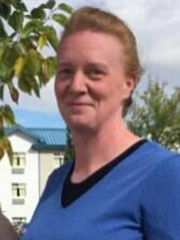 Amy Chaput
Speaker
Tell Us What you Think!
We want to hear from you:
Rate this topic and speaker, and give us any comments you have.
Rate Session
Location: Trailblazer II