Experience the Wonders
of the AHEA Exhibit Hall!
Enjoy family activities! Enter draws to win prizes!
Full and Exciting!
We have no less than 15 large curriculum/book vendors and many smaller ones offering up most everything you will need for your next home education year, plus a little extra.
Buy It Here!
We encourage you to keep our exhibitors profitable so they can continue to participate in our convention. We are offering incentives this year to motivate you. For every $25 you spend in the hall you can enter your name to win a daily prize draw of $100, as well as numerous other prizes of books and curriculum. It is a great exhibit hall; you can choose to keep it great.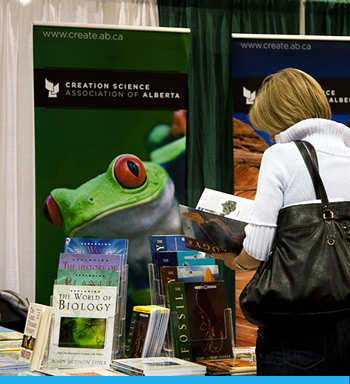 Family-Friendly Activities!
We welcome the whole family into the exhibit hall where there are activities and fun for the entire family: There will be a robotics activity area for kids to explore and learn, perhaps they will even get a chance to drive a robot (Courtesy of an FTC Robotics Club); a chess area to learn, play and be coached (Courtesy of The Roving ChessNuts); For those who like board games there is a place to try out new and old games with your family. You can even purchase them if you like them (Courtesy of Smart Move Games); Free fifteen minute chair massages are available again from Makami college. Make a effort to stop by their booth and relax for a few moments; We also have a cafe in the far corner of the hall with lots of tables. The kids can colour with the crayons we provide while you peruse brochures with a coffee. Come and spend time with us!