Free Sessions for New Homeschoolers
No registration is required.
Exhibit Hall Sneak Peek
Thursday, April 11th | 5:00 PM, 5:10 PM, and 5:20 PM
Would you like to see what is in the exhibit hall before you register for the convention? This quick tour will reveal the large amount of resources available to home educators. You may recognize some of them, but there is so much in the hall to discover. Unfortunately, the hall is not open for business until the following day so it is a "look, but do not touch" adventure. A guide will lead you though the almost complete hall to point out the different areas, larger stores and entertainment areas that will open up the following day. This tour will orient you so that you are not overwhelmed before your shopping adventure has even started.
---
What is Home Education All About?
Peter & Tarah Stock | FREE | 5:40-6:40
Parenting in the 21st Century may seem challenging but, homeschooling doesn't have to be an overwhelming decision. If you are unfamiliar with homeschooling and have questions about how it all works, this session is for you! Learn more about home education and how your family can benefit from the freedom and flexibility of homeschooling. Discover the importance of a customized learning environment for your children. Regardless of age or ability, homeschooling is possible and well worth it.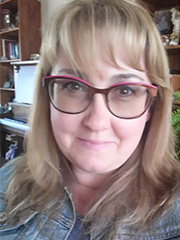 How To Start Home Educating
Sandra Gullacher | Biography | FREE | Thursday, April 11th, 6:50-7:50PM
Home educating is daunting to the parent contemplating this journey. A parent naturally asks: Am I qualified? How do I prepare? Where do I go for help? This session is designed to give you the basic tools to initiate your journey, give you confidence to go forward and help you begin to form a concrete plan. Even navigating through the abundance of curriculum at this convention can be challenging. Some tools will be given to help you buy what you and your students need. Home education is a gift your family may learn to embrace with open arms. Be encouraged and please come with questions.
Sandra Gullacher
Sandra has attended AHEA conferences for eighteen years. She always looks forward to the annual learning and refreshment the AHEA conference guarantees her. Home schooling is a lifestyle her family cherishes. Sandra's husband has always supported their three children's home school journey. With two graduated and successfully navigating post secondary and work, Sandra's attention is on her last student. Sandra felt it was time to give back and is honored to contribute to the home school community as an AHEA board member.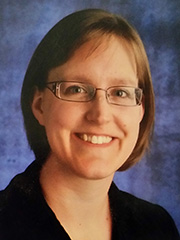 Detoxing from Public School Mindsets: Finding Freedom & Confidence In Your Home Education Journey
Theresa Ng | Biography | FREE | Thursday, April 11th, 8:00-9:00PM
As a former public school teacher turned home educator of 3 children, Theresa Ng has been forced to personally question and confront many of the expectations and assumptions about learning that our culture has absorbed from the public school model. In this session, Theresa will examine some of these assumptions in order to inspire home educators to find increased freedom, joy and confidence in their home education journey.
Theresa Ng
Theresa Ng is an elementary school teacher turned home-educating mom. She is passionate about ensuring the integrity of our education system and building strong families, working hard to confront growing threats to school choice and parental authority. Theresa, her husband, and their three children, ages 9, 5 and 3, live in Edmonton.
Speakers, events, and schedule subject to change without notice.