About the AHEA Convention
AHEA is Western Canada's largest home education convention. We bring in the largest variety of speakers and vendors in all of Canada. We welcome all parents who are interested in home education and we are not exclusionary. Our goal is to simply offer the widest variety of resources to parents. We've been doing this for over 30 years. Come join us and check out home education at our annual convention in April, 2018 in Red Deer.
Schedule
Thursday, April 12th: 6:00PM - 9:10PM
Friday, April 13th: 8:30AM - 9:00PM
Saturday, April 14th: 7:00AM - 6:00PM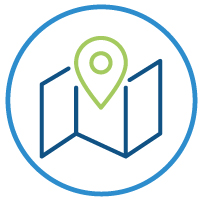 Exhibit Hall Floor Plan
Not sure where things are in the Exhibit Hall? Bask in the clarity of our Exhibit Hall floor plan and figure out exactly where you're going!
Take a Look!