Youth
Youth are welcome to attend any adult sessions. Adults are welcome to attend any youth sessions except labs. Note that the timing of the youth track is different from the adult's on both days.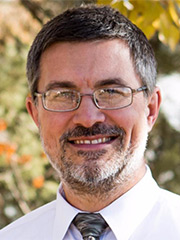 John Loge
Speaker Bio
John Loge
John loves the Lord Jesus with all his heart. He also loves to teach and preach, hunt and fish, deliver babies and work in the emergency room. He is the husband of but one wife, father of four, and his favorite place to travel is Israel. He has been on mission trips to Republic of Congo three times; Cameroon, Ghana, Sierra Leone, Ethiopia, and India each once. A very thankful recipient of God's grace, his passion is to share what God has taught and given him, whether professionally as a physician or a Bible teacher.
Topics Include:
Persevering Standout vs Passive Sloth
"Whatever you do, work at it with all your heart." This is not a motto, but a command. In an uncertain world, one needs to follow the imperatives of an unchanging God. Using the example of Abraham, the session will encourage young and old to resist the cultural norm of slothfulness and persevere until one's call and assignment is complete.
Life Just Blind-sided Me!
Have you ever felt something hit you out of nowhere? Lost friend/family member/job/money/health/opportunity? Unexpected negative circumstances can cause us to either question God's goodness, or make us throw ourselves on His faithfulness and love. How we respond to life's unanticipated events will largely determine how our character develops and the results. Two Biblical characters will illustrate a helpful and not-so- helpful way to respond to the unforeseen.
My Name is John & I am from Berea
To be an effective soldier, one must be prepared. Preparation takes time and effort, and must be done long before the battle is engaged. Similarly, for the follower of Jesus to be ready to defend the faith, one must prepare beforehand. This session encourages young men and women to be "Bereans" with the goal of spiritual readiness.
The Best Faith Defense is Offense
How does the Christian defend the faith in an era of rampant sin and a disregard for the things of a holy God? You would be surprised! It includes knowing what the Bible says, but much more important than that is going on offense! How do we do that, without being offensive? The answer is easy! Well, not really. There is theory, and there is practice.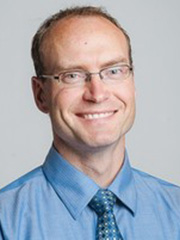 Craig Weston
Speaker Bio
Craig Weston
Craig Weston has worked for 20 years in Registrar's, Admissions and Student Services Offices in universities, community colleges and bible colleges. In his current role at NorQuest College, he oversees the academic advising services, and also the career and employment services. He is also the husband to Chris and father to their five children - ranging in ages from 12 to 18 - and he has a desire to train his children in the ways of the Lord.
Topics Include:
What Do You Want To Do When You're Done School? The Progression Of A Calling
Does it seem that everyone knows what they want to do when they are done school? Do you question your choice of 'what you want to be when you grow up'? Do you wonder if there are occupations out there that you do not even know exists? This can be both exciting and scary. Craig will present on how preparation can be done during high school, on what tools (free ones!) can be used to help you discern some of your options, and on how God leads us in ways that we do not understand - but it is still good!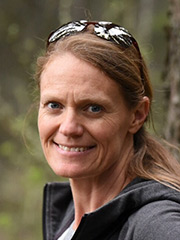 Elke Holly
Speaker Bio
Elke Holly
Elke Holly has been homeschooling her two children for the last 12+ years and has been married to her high school sweetheart for 23 years. She has earned her Competent Toastmaster, Advanced Toastmaster Bronze and Competent Leader Awards, is part way through the Advanced Toastmaster Silver Award and has been Club President of her local Toastmaster Club. Elke writes book reviews for her homeschool group's newsletter and loves helping teens gain self-confidence through public speaking and leadership roles. Her hobbies include exploring nature with her family while canoeing, hiking and camping, quilting, reading good books, cooking and baking.
Topics Include:
Speaking Well and Confidently (Youth Toastmasters Demo)
Does your teen love public speaking and leading out? Or does your teen shy away from speaking in public, especially in front of their peers and on tough subjects? If you answered yes to either of these questions, then this session is for your teen! Youth Toastmasters (known as a Gavel Club) is a safe, fun and constructive environment to learn and/ or polish public speaking and leadership skills. During this session, teens will be given a glimpse into what goes on during one of these meetings. Also, participating teens will have the opportunity to take part in impromptu speaking during what is called 'Table Topics'. This part of club meetings is a favourite time for our teen members.
Friday - Youth Labs
Youth aged 12-17 can listen to the Youth Speakers or attend Labs. It is free to listen to the Youth Speakers but Labs require pre-registration with payment. Registrations will not be accepted at the door for Labs. Please see the schedule to determine which lab, if any, that your youth might participate in. Please note that labs may be canceled due to insufficient enrollment.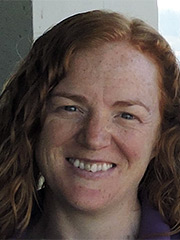 First Aid Basics Lab
Carmen Zayac | Biography | Cost $10 | Time: 1 Hour
This lab will cover the following: staying safe in an emergency scene, dealing with life-threatening hazards, carrying out basic CPR protocols, providing assistance to victims who are choking or bleeding severely, and splinting broken bones. Time permitting, first aid for medical conditions will also be covered (asthma, diabetes, and severe allergic reactions). All supplies will be provided.
Pre-registration and $10 payment is required.
Carmen Zayac
Homeschooling mom of three, Carmen Zayac is a fully certified First Aid instructor and has been the First Aid responder for AHEA's conventions for the past three years.

Theater Creation Lab
Nathan & Cassia Schmidt ofRosebud School of the Arts | Biographies | Cost $10 | Time: 1 Hour
Join Rosebud School of the Arts Acting Instructors Nathan & Cassia Schmidt in a theatre workshop. Collaborate as a group to create a physical theatrical piece through sound, movement and improvisation. This is your chance to jump in to spark your creativity and let your story be part of a bigger story.
Be Transformed. Transform Culture! Rosebud School of the Arts offers a post-secondary four- year theatre training programme, in Rosebud, Alberta. The mission is to provide arts training within a community of faith-based artists where students are equipped to be catalysts for transformation in our world. RSA students train as apprentices with Rosebud Theatre and study their craft with professional artists. Rosebud Theatre is currently offering its 35th Season with "Driving Miss Daisy", "Joseph and the Amazing Technicolor Dreamcoat", "The Amish Project", "The Diary of Adam and Eve", and "Sherlock Holmes and the Case of the Christmas Carol".
Check out www.rosebudtheatre.com or www.rosebudschoolofthearts.com for more information.
Pre-registration and $10 payment is required.
Nathan & Cassia Schmidt
Nathan Schmidt is the Head of Acting at Rosebud School of the Arts. He's an actor & musician in the resident company for Rosebud Theatre and has also worked with Vertigo Theatre, The Shakespeare Company, Bard on the Beach, Theatre Calgary, Pacific Theatre and various projects in Western Canada. Cassia Schmidt is an actor with Rosebud Theatre, solo musician, and singer with Edmonton band Fools Tongue.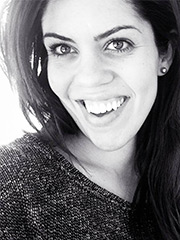 Seeing the Light: Understanding the Fundamentals of Photography
Chenoa Casamayor | Biography | Cost $15 | Time: 2 Hours
Do you love photography, but sometimes find it can be technical and complicated? Come with your camera and join Chenoa for a hands on learning experience that will simplify photography and make the fundamentals fun! Any camera will do, but a DSLR is preferred.
Pre-registration and $15 payment is required.
Chenoa Casamayor
Chenoa owns Let There Be Light Photography and was home schooled from kindergarten through grade twelve. She received her first camera at a young age and has been taking pictures ever since. She pursued further education through the Institute of Photographic Studies and loves being self-employed as a wedding and portrait photographer. Let There Be Light Photography has taken her on many adventures, opened doors to ministry opportunities and has brought her full circle to sharing her passion with a new generation of home school students through her Kids with Cameras Program.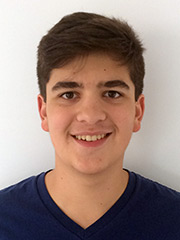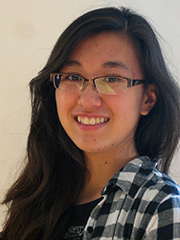 Frog Dissection Lab
Isaiah Casamayor & Chantelle Hachey | Biographies | Cost $20 | Time: 1 Hour
The Dissection Lab is full at this time, and we are not accepting additional registrations.
By studying frogs, we can learn a lot about our own anatomy since frogs' organs and their layout are similar to humans. Join Chantelle and Isaiah in this highly hands-on lab of dissecting a preserved frog. All supplies will be provided.
Pre-registration and $20 payment is required.
Isaiah Casamayor
Isaiah Casamayor is a self-taught breeder of exotic frogs with an avid interest in Biology. At nine years old, his fascination with frogs started , as he began collecting the tadpoles of many native species. Raising them until they metamorphosed, he then studied them over the next few years of the amphibians lifespan. Now his interests have moved into all aspects of the field of Biology. Apart from frog raising he enjoys constructing vivariums, researching Permaculture, studying Entomology, and cross-breeding plants
Chantelle Hachey
Chantelle Hachey has had a love of biology for as long as she can remember, in particular frogs, which she has raised for many years. In addition to breeding various bugs and critters in order to feed her frogs, she loves collecting household plants, gardening, researching naturopathic remedies, and sketching and painting.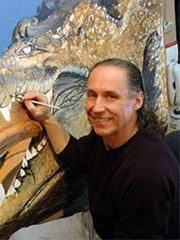 The Observational Skills of Drawing and Painting
David Kitler of Eyes for the Wild Art | Biography | Cost $15 | Time: 2 Hours
There are some foundational, essential and fortunately, transferrable skills that lay behind the creation of award-winning art. The best part is that they are simple to grasp and transferable to all. By attending this lab, these same "tools" can be added to your "toolbox". All supplies, including acrylic paint & pencils, will be provided.
Pre-registration and $15 payment is required.
David Kitler
David Kitler is a nature and wildlife artist who resides near Calgary. He graduated with honours from the Ontario College of Art and his paintings are part of collections around the world. David is a member of the Society of Animal Artists and the Artists for Conservation Foundation and has been invited to exhibit in some of North America's major art shows where he received numerous Best of Show and Excellence awards. Throughout his life, David has travelled to distant "corners" of the world in search of the subjects and experiences that he incorporates into his paintings. When not travelling or working in his studio, he shares the results of his lifelong passion for art, with his students.
Panels
---
Homeschool Graduates Panel: The Future is Friendly!
Moderated by Marianne van der Ahe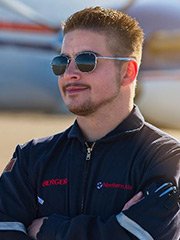 Alex Berger
Alex Berger is a 2011 homeschool graduate from Central Alberta and the fourth eldest of 16 kids. After graduating he pursued his childhood aviation dream. Alex currently lives in Peace River where he works full time as first officer flying air ambulance throughout northern Alberta. He enjoys snowboarding, volleyball, surfing, cliff jumping, hanging out with friends, and going on adventures.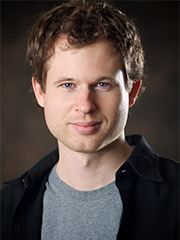 Dallas Lammiman
Dallas Lammiman is a 2005 homeschool graduate from Airdrie, AB. He calls Didsbury home with his wife Jylisa and daughter Anya. Dallas has been making films for over 10 years as part of the MovieMakers team, which he cofounded with his father. Dallas has directed multiple award winning educational, documentary and feature films including Remember, My Grandpa Detective and Mayflower II. Dallas also runs a photography studio with his wife, Jylisa, shooting families, babies, weddings and actor headshots.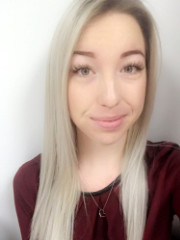 Stacey Sampson
Stacey is a homeschool graduate and currently enrolled in Concordia university of Edmonton as a full time student. She has a passion for youth of all ages and a love for the Lord Jesus Christ.
What happens to kids after home-schooling? Well, it's different for each graduate! Come and hear from three recent graduates who successfully pursued post-secondary activities without an Alberta diploma. These three have taken different roads since graduating and there is much to be learned from their journeys!
---
Post-Secondary Institutions Panel
Representatives from various post-secondary institutions will briefly highlight their institution and explain their admission policy for homeschoolers. All presenters will be available in the exhibit hall after the presentation and throughout the weekend.
Topic: Entrance Requirements for Homeschoolers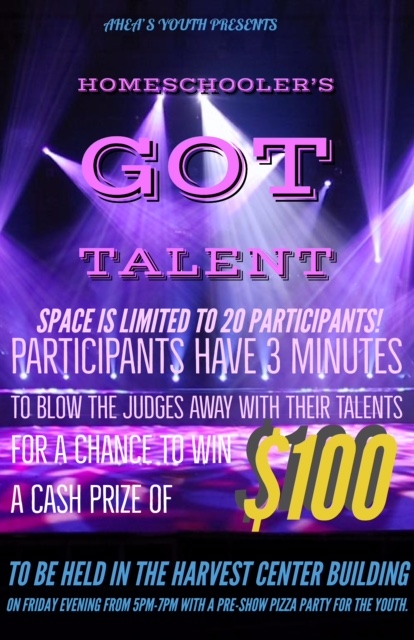 Youth Pizza Party & Talent Show (Ages 12-17)
Friday, April 13th | 5:00-7:00PM | Donations of $2-$5 per person | Stacey's Bio
Located in the Heartland Room of the Harvest Centre Building.
Youth have the opportunity to showcase their talent and compete for a chance to win prizes, including small trophies to cash prizes! Along side watching your talented friends on stage, you can enjoy some delicious pizza.
Pre-registration is required for the pizza. Sign up at the Registration table (in Salon A) by 2:00PM. Donation of $2 to $5 per person.
Pre-registration is required for the Talent Show. Sign up at the Registration table (in Salon A) by 4:00PM. Space is limited.
Stacey Sampson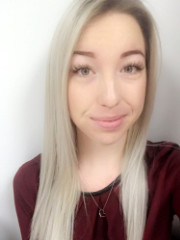 Stacey is a homeschool graduate and currently enrolled in Concordia university of Edmonton as a full time student. She has a passion for youth of all ages and a love for the Lord Jesus Christ.
---
Speakers & schedule subject to change without notice.