Adult Sessions
Keynote Speakers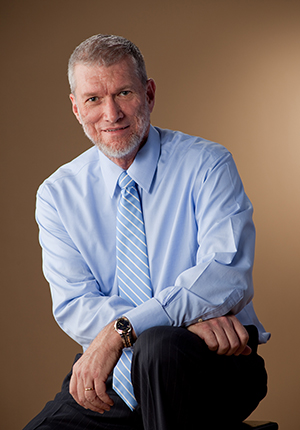 Ken Ham
Speaker Bio
Ken Ham
The president and CEO of Answers in Genesis, the highly acclaimed Creation Museum, and America's latest major tourist attraction the Ark Encounter (with a life-size Noah's Ark as the centerpiece, south of Cincinnati), Ken Ham is one of the most in-demand Christian speakers in North America. This includes being a keynote speaker at the prestigious National Religious Broadcasters convention (2016) and over the years filling the pulpit of First Baptist Atlanta, Bellevue Baptist (Memphis), Calvary Chapel Costa Mesa, and many other influential churches.
Ham, a native Australian who now lives near Cincinnati, is a prominent blogger and the author of numerous books on the accuracy and authority of the Bible, starting with its very first verse. He appears frequently on American TV; in one year alone it was: Fox's The O'Reilly Factor and Fox and Friends, CNN's The Situation Room with Wolf Blitzer, ABC's Good Morning America, the BBC, etc.
As CEO of a ministry that has over 700 full-time and part-time staff, Ken hosts the daily radio program, "ANSWERS with Ken Ham," heard on more than 900 stations in America and is one of the editors and contributing authors for AiG's Answers magazine, an award-winning biblical worldview publication with over 70,000 worldwide subscribers.
Answers in Genesis: answersingenesis.org
Topics Include:
Genesis and the State of the Culture
Millions of Christians have decided that the Bible is out of date. They've determined that the words of Jesus aren't always true. More than ever, a culture detached from God, willingly ignorant of His hand in creation and world events, needs Jesus. Unfortunately, the church is not nearly as effective in reaching the lost as it was only a generation ago. There is a foundational reason. In this hard-hitting keynote, Ken Ham uses modern events as the backdrop to revealing the alarming state of Christianity today, and the solution: a renewed commitment to the authority of Scripture!
Communicating the Gospel in Today's Secularized Culture
Most evangelistic programs today—and most missionaries and evangelists—do not see the Book of Genesis as a key part in reaching people with the Gospel. In these times, however, an understanding of the history in Genesis (e.g. the origin of sin) is foundational to a full understanding of the Gospel message. Realizing how our culture's thinking has changed in relation to earth history is a key to knowing how to effectively approach people in presenting the Gospel!
Science Confirms the Bible
In this popular keynote session, Ken Ham tackles the biggest creation/evolution questions that he's constantly asked by teens and adults. Over a dozen "hot topics" are answered with the humor and intensity. In this fast, exciting presentation, Ken Ham shows again and again that real science truly does confirm the Bible. Learn about DNA as evidence for the infinite God, the basics of genetics and natural selection as they relate to biblical "kinds," the origin of so-called "races," the truth about Cain's wife, evidence for the worldwide Flood, the actual time of the Ice Age, literal vs. figurative creation days, the origin of death, dating methods, and more.
Defending the Christian Faith in Today's Culture
1 Peter 3:15 says that we must always be ready to defend the truth of the Bible. But does the idea of being "ready" make your heart beat fast with fear? In this keynote session, Ken Ham shares proven ideas and the basics of apologetics to affirm the truth of the Bible in our modern age. This presentation will embolden you to share your faith with others!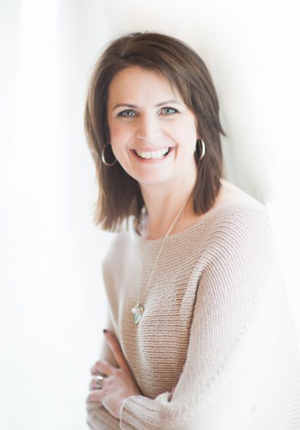 Heidi St. John
Speaker Bio
Heidi St. John
Heidi St. John has been married to her husband, Jay, since 1989. They have seven children (and a son-in-law) ranging in age from toddler to young adult and have homeschooled their children all the way through high school. A popular author and conference speaker, Heidi brings a refreshing mix of information and inspiration to listeners on the radio, in person and through the written word. Heidi's transparency and honesty are like a breath of fresh air in a world where too many speakers seem to have all the answers. Her ability to be real with her listeners and readers allows them to identify with her at a deep level which in turn allows Heidi to gently lead her audience toward the Savior who actually DOES have all the answers.
Heidi's Website: heidistjohn.com
Topics Include:
Becoming MomStrong
Today's mothers are living in challenging times. We're facing things that our mothers could never have imagined. From Internet predators to the rise of domestic terrorism to the discovery GMO's BPA's and STD's… our lives are vastly different than the generation before us. Many moms are struggling with fear of the future and worry about raising children in today's culture—but God says loud and clear, "Do not be afraid! Be strong and courageous!" Mom, you have a mission. Your mission (should you choose to accept it) is to raise the next generation of teachers, doctors, judges, police officers, grocery store clerks, attorneys, nurses—and parents. Yes! You are raising the next generation of parents. Look around. It doesn't take very long for one generation to hand the baton to the next, and as mothers, we've got to be ready to prepare our children for whatever they may face as followers of Jesus Christ. Heidi will challenge as she talks about what it will take to "Become MomStrong" —drawing on truths from God's Word to answer the tough questions this generation of kids is asking and prepare moms to meet the challenges head-on.
The Busy Homeschool Mom's Guide™ to Daylight: How to Fit Your Size 16 Day Into a Size 10
Tick Tock. Have you ever experienced a series of days, weeks or even months when you felt like you just could NOT get on top of all that you had to do? Have you just decided that it's either school or dinner? Or maybe you just gave up school and now everyone has matching socks again! Most moms struggle with finding a balance when it comes to homeschooling and staying on top of the rest of your day.
Have you ever read 2 Corinthians 12:9? You probably have… it says, "My strength is made perfect in weakness". Homeschooling reveals weakness … it's true! And that's a good thing, because it means you get to give even more glory to the Lord when you graduate your kids see that they are walking with the Lord.
Homeschool mom, if you're struggling with trying to do it all, you will enjoy hearing some of Heidi's favorite tips for managing homeschooling and homemaking…and still finding time to fit in "other things" (like alone time with your husband!)
This is an opportunity GET SET FREE from the expectations of others, laugh out loud learn how two words: BE INTENTIONAL can make a huge difference in your ability to manage your home and your homeschool well. Heidi really loves to use acrostics and this is one of her favorites! Bring a friend and leave your preconceived ideas at the door because real moms sometimes serve Cheerios for dinner!
The First Three Years: A Workshop for Homeschool Rookies
If homeschooling up til now feels more like drudgery than delight, or if the thought of homeschooling makes your knees shake and your palms sweat, this is the workshop for you! Perhaps you've been hearing from "experts" that view homeschooling as just another form of education, like any other. Public schools think that way, but homeschooling is nothing like the school system. It's just the opposite. Learning at home is an adventure, a journey, a new lifestyle. Join veteran homeschool mom of seven (including one homeschool graduate!) Heidi St.John as she talks about the three things you've got to know as a new homeschooler that will set you on a track for success and enjoyment with your children.
Because, although you're nervous now, it'll all be okay. Homeschooling is worth it. So sit back, relax. You'll soon discover that homeschooling is a journey like no other. Take it in stride that you will bumble and stumble, stick your foot in it, take wrong turns, backtrack, start again, and again . . . . and your child will be just fine. Come and bring a friend for a dose of information and encouragement. You can do it!
The First Three Years: A Workshop for Homeschool Rookies
"I'm not strong enough."
"My kids are going to have gaps in their education."
"Everything depends on me."
"I've failed too many times."
"I can't do this right."
"I'm screwing up my kids."
"Everyone else's kids are doing better than mine."
Have you heard the lies, too? Join Heidi as she talks about her own experience of homeschooling out of fear and into faith. You'll want to bring a friend to this one!
Homeschooling Held Hostage
In the past fifteen years, we've seen a lot of changes in the homeschool community. There is much more pressure being put on homeschoolers to excel academically. We've gone from a few brave moms who, without access to mainstream "curriculum", managed to give their children an excellent education—but we've forgotten what made it excellent. It was excellent because these moms had a vision for homeschooling—they weren't trying to re-create school at home. They were simply being obedient to the One who had called them to be different. They knew that if He had called them, He would equip them. And they were right.
If you're struggling to find joy in your calling as a homeschooling parent, if you're looking for more LIFE in your homeschool, this is one workshop you won't want to miss. join Heidi as she talks about her journey away from curriculum-driven, workbook based homeschooling and into delight-directed learning. What she learned will bless and inspire you. Bring a notebook
Homeschooling Held Hostage
Toddlers, Tweens and Teens, OH MY! Do you have a houseful? Are you planning on having a houseful? If so, then this is a great workshop for YOU! Heidi and Jay St. John are the homeschooling parents of seven perfect, never messy, always obedient very sweet, usually tidy, generally obedient, always energetic, very curious, children. They have homeschooled all the way through high school.
One of the most challenging aspects of homeschooling a houseful is figuring out how to teach them all while finding time to manage the rest of your day! Moms are always wondering if they are "doing enough" and finding the time to teach individual subjects, well, individually… can be overwhelming.
In this workshop, Heidi will share seven secrets of multi-level teaching that will empower, encourage and enlighten you! If you've got a houseful, then you've got your hands full! Let's laugh together, and rediscover the JOY of homeschooling with a full heart AND a full house!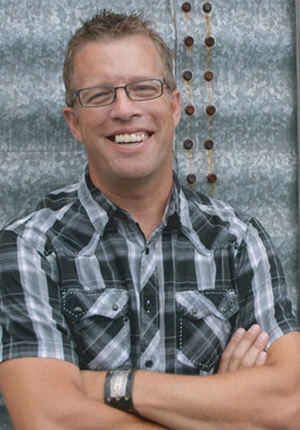 Todd Wilson
Speaker Bio
Todd Wilson
Todd Wilson, author of Help! I'm Married to a Homeschooling Mom and The Official Book of Homeschooling Cartoons, is a dad, writer, conference speaker, and former pastor. Todd's humor and gut-honest realness have made him a favorite speaker at homeschool conventions across the country and a guest on Focus on the Family. His articles have appeared in various magazines. Christianity Today also posts his weekly column (The Familyman Weekly) on their website. Todd and his wife Debbie, along with their eight children spend several months of the year traveling the country encouraging moms and dads. His humor, realness, and straight talk to men (& women) have become his trademark.
Todd's Website: familymanweb.com
Topics Include:
This, We Believe!
Dads and moms, in all the busyness of life and swell of expert advice, we've forgotten the fundamental truths of homeschooling and family. In short, we've forgotten why we do what we do. We have plenty of "how tos" but have forgotten the "why tos" and it evidences itself in our lack of joy of homeschooling, family, and parenting. Join funny guy and familyman, Todd Wilson, as he sets the stage for a great homeschool convention and the best year ever as he brings us back to the basics of what we believe about family and homeschooling. You're not going to want to miss this for the world.
Life After Graduation - Helping Your Children Choose the Best Route
For the last twelve years, you've probably felt the tension of "what's next?" for your children. You hoped the dilemma would solve itself, but it didn't. In fact, there are all sorts of homeschool graduates who are stuck in the "what now zone" or were discouraged from traveling a particular path. It's time to put your fears aside, look the cap and gown in the eye, and take an honest look at life after graduation. There is NOT a one-size-fits-all solution and the pressure from family members, peers, and experts can seem dizzying. Should they go to college or try a college alternative, do a gap year, start their own business, stay at home, get a job, travel the world…join a monastery??!! Don't be afraid. God has a plan for your child, and part of that plan is that He's given them YOU to help guide them into their next phase of life. Join Todd Wilson as he takes a bold and straightforward look at "Life after Graduation." We'll look at the options, discuss the pros and cons, and take the FEAR out of graduation...remembering along the way that every child's path is different.
Lies Homeschoolers Believe
Your house is a disaster, your kids seem out of control, and you wonder how you'll ever make it through another day of school. Your "get up and go" has "gotten up and went". You used to think homeschooling was the best thing since sliced bread, but now you're feeling like burnt toast. Take heart - you're not alone! No one homeschools because it's easy. You do it because you believe it is best. But there are times when you need to be reminded once again why it's best. Join me as we do just that. You'll laugh and be encouraged in the toughest job you'll ever...love.
What to do When Your Plan Doesn't Go According to Plan
"We like things nice and neat, orderly, and with a predictable outcome, but most of the time OUR plans don't 'come together' as we hoped. Instead, our plans often fall apart, disintegrate right before our eyes, and leave us dumbfounded and stunned. I've talked to plenty of homeschooling parents who were sold a plan. They followed the plan and then later stood before me with tears in their eyes because the plan "didn't come together." "We did everything THEY said to do," they say. "We didn't have TV…we homeschooled…we ate organic…we only wore dresses…we sheltered and protected….we practiced courtship…they played the violin…we emphasized the classics…we never missed family devotions…we emphasized purity…we birthed our children at home…we had a home business" and on and on the list goes. They feel betrayed, angry, and lost….and their children are starting 'tell all' websites!!! I have to admit that several years ago when I heard their sob stories I inwardly wondered what they had done wrong. I believed that they must have gotten the WRONG plan…or didn't carry the plan out according to the instructions. And while some of that may be true, I know NOW that sometimes our plans don't come together because God has a DIFFERENT PLAN. Join me as we take an honest and humorous look at plans, why they fall apart and what to do when they have.
Raising Dangerous Sons in a Safe and Mediocre World
Let's face it! Most men today are yellow-bellied, Lilly-livered weenies. They may wear tall Stetsons, drive fast cars, bungee jump from bridges, collect souped-up power tools, and carry big black Bibles, but they're weenies. They flex their biceps and proclaim their faith, but when the economy collapses, the newest pandemic hits the scene, a family crisis arises, or the going gets tough…they play it safe.
Truth is: God wants your sons to leave the heavily-populated, safe waters and live dangerously. He wants your sons to trust dangerously, work dangerously, and love dangerously. But, that doesn't come naturally. Everyone around them, from the talking heads in the media to pastors in the pulpit, keep repeating, "Play it safe." Here's a secret: dangerous living leads to joy, family happiness, and real success while safe living results in worry, family failure, and heartache. So join Todd as he encourages you and your sons to GET DANGEROUS.
10 Things You Need to Teach Your Daughter Before She Graduates
When you're choosing what to teach your daughter it really boils down to what matters and what doesn't. . . or what your daughter needs to know to live happily ever after. The only problem is that everyone seems to have a different answer. Experts stand on every street corner shouting something different, "They need to know state history. . . master advanced algebra. . . and speak a foreign language." It's enough to give a well-meaning parent a headache and an ulcer. After all, what if you forget to teach her something important, dooming your daughter to a life of misery and failure?
Problem solved. During this hour, Todd will cut away the tall grass and share with you the top 10 Things You Need to Teach Your Daughter before She Graduates that guarantees happiness and success.
Panel: Experienced Moms Share Their Best Advice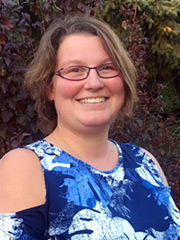 Tracy Ouellet
Biography
Tracy Ouellet
Tracy is the wife to Pat, loving mother to 4 Little's and former nurse. She gave up scrubs and city life for rubber boots and the country life and hasn't looked back since! Tracy spends her days on adventures with the kids, running a co-op and raising an assortment of chickens. Her friends affectionately call her the "egg lady". In her evenings you'll find her sipping tea in front of the fire and crocheting up creations.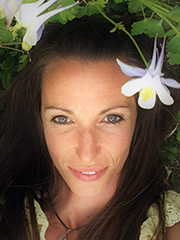 Sarah Shandera
Biography
Sarah Shandera
Sarah and her rambunctious gaggle of 5 sons and 1 daughter live in Edmonton, Ab. Sarah and Joe have been home educating their kids for 6 years and are constantly amazed at the epic adventures that seem to pop up around every corner. They love to experience the beauty of God's world through many outdoor activities, art, games, hanging out with people and exploring new things (just to name a few). Sarah is inspired by all things colorful and especially by the tiny ways God shows up to gift his goodness every day, be that a smile, a hug, northern lights, a giggle, a sunflower, or a little boys dirty feet. Sarah doesn't have all the expert advice, but she does know something about leaning on each other and being found at the feet of Jesus.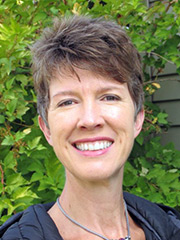 Marianne van der Ahe
Biography
Marianne van der Ahe
Marianne van der Ahé home-educated her three children through high school using an eclectic mix of curricula. They continued successfully into post-secondary studies. This could be because of the eclectic mix or perhaps in spite of it! She served on the Board of her local support group for many years and still loves to talk about home-education and encourage those who are still teaching their children. She teaches piano and volunteers with several organizations which serve people with disabilities.
Experienced Dads - Question & Answer Panel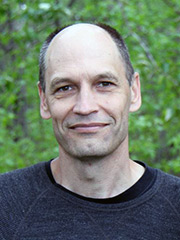 Darrel Buchholtz
Biography
Darrel Buchholtz
Darrel Buchholtz has been married to Kristine for almost 26 years and is the proud father of their five children, as well as the father-in-law to two additional (and amazing) young people. He counts his relationships with his wife, his children and their spouses, and his Lord and Saviour Jesus Christ as his greatest accomplishments. An accountant for a not-for-profit charity by day, in his free time he enjoys playing and watching sports, spending time with family, teaching Sunday School, and serving on an annual mission trip to the First Nations community of Wollaston Lake, Saskatchewan.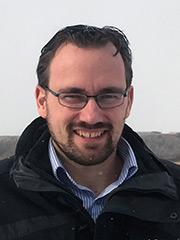 Brent Feyter
Biography
Brent Feyter
Brent grew up in the small southern Alberta community of Fort Macleod, attended a private christian school, married Janey in 2001 and have been blessed with 6 amazing children they are so privileged to homeschool. His primary employment is with his family owned manufacturing business Structural Truss Systems. He is mayor for the Town of Fort Macleod and in a limited way stays involved in promoting and encouraging Christian values in provincial and federal levels of government.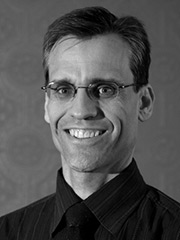 Ted Tederoff
Biography
Ted Tederoff
Ted Tederoff is a computer engineer who is currently working as a web application developer. He is father to seven, husband to one and is passionate about helping parents take control of their children's education. He also has an interest in a proper balancing of various government realms, such as civic, church, family and individual. Ted enjoyed serving six years as president of AHEA and feels blessed to continue to serve Alberta's home educating families. He has a passion for implementing at home the great ideas he comes across from past and current home educators, whether these folks are distant leaders or local friends. Ted realizes that home educators have their struggles yet he is so impressed with the fruit of home education - the friendly, talented and full-of-life young adults.
Speakers & schedule subject to change without notice.