Free Sessions for New Homeschoolers
No registration is required.
Exclusive Tour of the Exhibit Hall
Thursday, April 12th | 6:30PM or 6:40PM or 6:50PM
Would you like to see what is in the exhibit hall before you register for the convention? This quick tour will reveal the large amount of resources available to home educators. You may recognize some of them, but there is so much in the hall to discover. Unfortunately, the hall is not open for business until the following day so it is a "look, but do not touch" adventure. A guide will lead you though the almost complete hall to point out the different areas, larger stores and entertainment areas that will open up the following day. This tour will orient you so that you are not overwhelmed before your shopping adventure has even started.
---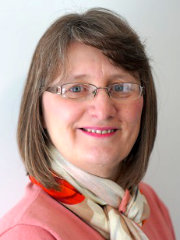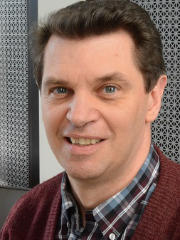 What is Homeschooling All About?
Cathy & Lorne Robinson | Biography | FREE | Thursday, April 12th, 7:00-8:00PM
Parenting in the 21st Century may seem challenging but, homeschooling doesn't have to be an overwhelming decision. If you are unfamiliar with homeschooling and have questions about how it all works, this session is for you! Learn more about home education and how your family can benefit from the freedom and flexibility of homeschooling. Discover the importance of a customized learning environment for your children. Regardless of age or ability, homeschooling is possible and well worth it.
Cathy Robinson
Originally from Newfoundland, Cathy Robinson currently resides in Ontario where she assists with HSLDA's Support Group program and CCHE's Families in Need program. Ironically, Cathy was a kindergarten teacher and elementary school substitute teacher. Cathy is married to Lorne and together they have 3 children which she homeschooled for 13 years. She also enjoys utilizing her skills as a worship leader and guitar teacher.
Lorne Robinson
Lorne Robinson, member of the Board of Directors for HSLDA, is a Certified Financial Planner and Christian Financial Counselor who has worked in the financial services industry since 1991. In addition to his financial knowledge and training, Lorne also earned a bachelor's degree in Theology and has been involved in ministry for almost 30 years. He and his wife, Cathy, educated their three children, graduating them from high school at home. They believe that this was one of the most blessed and significant decisions they made as a family. Lorne is one of the founders of Christian Home Educators of Newfoundland Labrador (CHENL), serving as chairman for eight years. He and Cathy moved from Newfoundland to Ontario in 2015.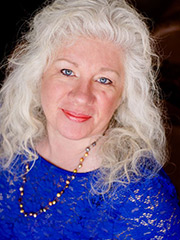 How To Start Home Educating
Lisa Casamayor | Biography | FREE | Thursday, April 12th, 8:10-9:10PM
Overwhelmed by friendly advice and tons of information? Or perhaps you sense home education is right for you but you are lacking reasons for doing it or continuing with it. This informative workshop will help you weed through all the things you've heard and help you focus on what you really need to know for a successful and rewarding home education journey. Some questions we hope to answer include: Am I qualified? How do I prepare? Where can I go for help? What are some secrets of success? And more! Don't miss this opportunity to get off to the right start.
Lisa Casamayor
Lisa Casamayor is the mother of six and grandmother of four. Lisa has always been inspired by mothers and fathers who love to learn and are committed to teaching their children through every opportunity life presents. She has been homeschooling for the past 24 years and is convinced there is no one more committed to the character development and education of a child than a responsive, loving parent.
Speakers, events, and schedule subject to change without notice.