Team Lead Community Recruitment

[Editor's Note: We are pleased to present this article from Portage College, which welcomes applications from homeschooled students who have followed a variety of routes for their high school education.]
Portage College combines quality with innovation and is considered a leader when it comes to providing students with a flexible, first-class educational experience. We offer a wide range of programs that will allow you to gain career related skills, knowledge and practical experience.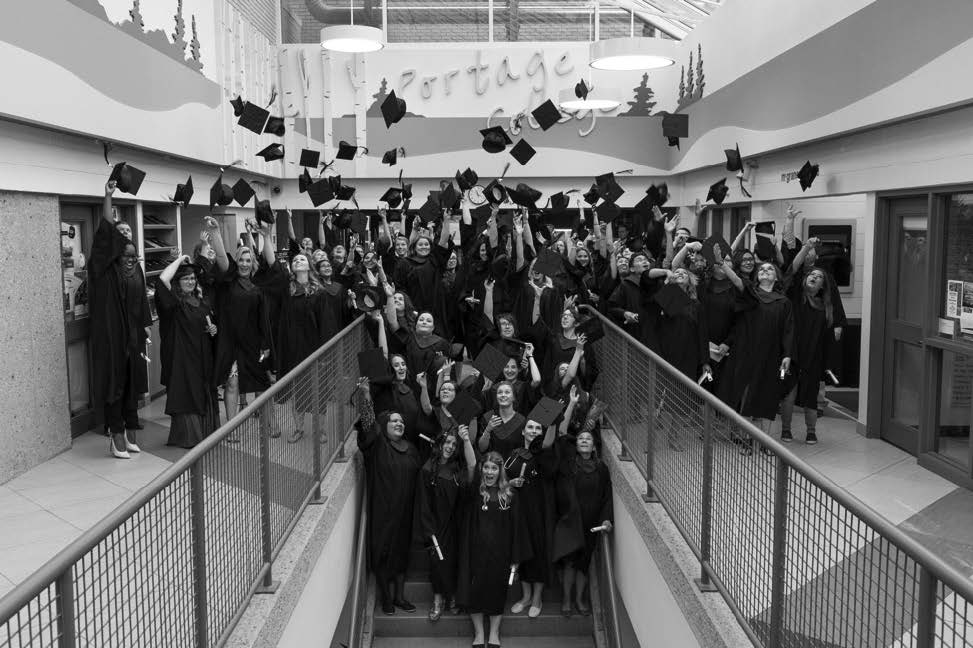 Our students are our best ambassadors, and so we sat down with one of our alumni to ask her about her admission, classroom and student life experiences at Portage College.
J: Why did you choose Portage College?
L: A big part of what drew me to Portage College were the small class sizes. The class size allowed me to easily interact with my classmates and instructors for guidance and help. For me, taking the Practical Nurse program through Portage College was also a financially sound decision due to the great opportunities for bursaries and scholarships in addition to being a comparatively lower overall cost.
J: Describe your admissions process.
L: The admission process for me was straightforward as Portage College accepted my high school transcript from my home education administration.
J: Tell me about your experience at Portage College.
L: My experience at Portage College was very positive. The overall atmosphere at the College is that of community, where everyone from the librarian to the administrative staff to the Deans make it their priority to know your name and ensure you feel welcome. What I most benefitted from, however, was the excellent quality of instruction from instructors. I was easily able to access help from instructors and my questions were always welcomed, allowing me to be successful in the program and achieve top marks. Throughout the program it was clear that the instructors genuinely cared and wanted their students to be able to achieve their best. With smaller class sizes, I felt very comfortable engaging in class discussion, which for me was vital in helping me retain what I was learning. I also found that the smaller class sizes encouraged me to develop leadership skills through the many opportunities I had to lead small groups, partner with other students and utilize teamwork.
J: Where are you working now?
L: I am currently working as a Licensed Practical Nurse at the hospital in Lac La Biche in both the Acute Care and Hemodialysis Units, where I am thrilled to be able to work in my field and grow my expertise every day.
J: Would you recommend Portage College?
L: I would absolutely recommend Portage College as I have experienced fi rsthand how Portage works to foster lifelong learning and walks alongside students in their educational journeys to reach their career goals.
Portage College is known for being home education friendly. We recognize that those individuals who have followed a non-traditional route for education possess the capabilities and competencies required to enter postsecondary training programs. As such our College recognizes the need to provide admission opportunities that are as fair and equitable as possible for home educated learners as compared to those who have completed their education through regular schooling. With over 30 different programs and areas of specialization, Portage College has the right pathway to your career success. We strive to offer you an educational experience that is personal, unique and flexible.
#ChartYourCourse #WeAreVoyageurs #DoExtraordinaryThings